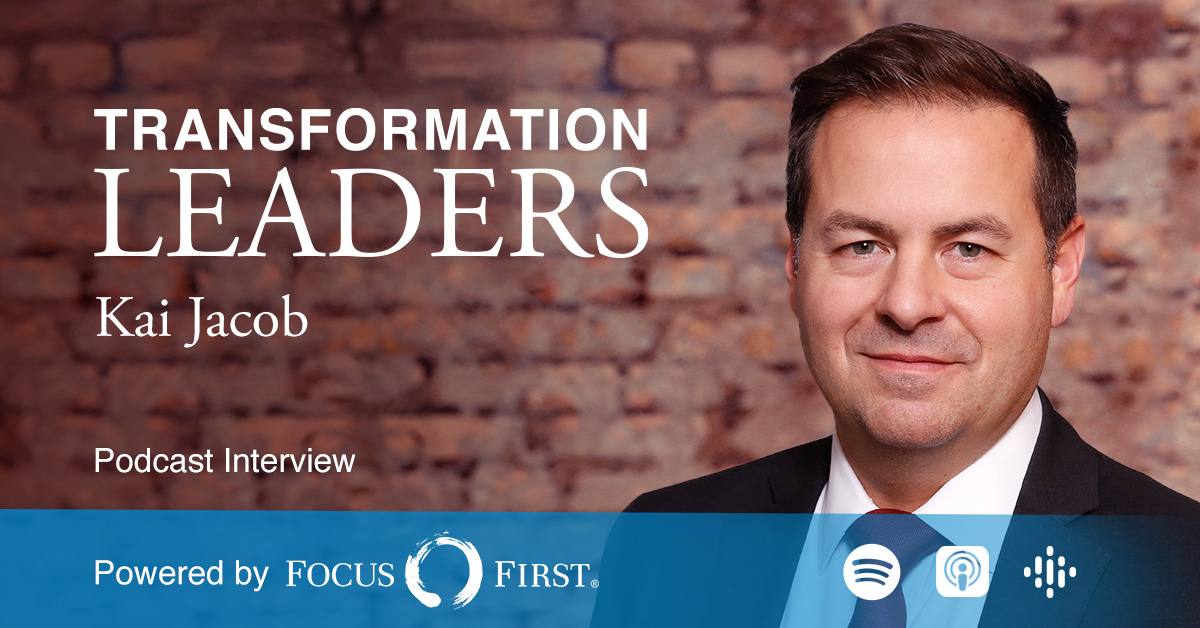 How to master a 5-year transformation globally
 Abraham Lincoln is said to have once answered the question, "If you had 5 hours to cut down a tree, what would you do?" by saying, "I would spend 4 hours sharpening the saw." This is exactly the image that comes to mind once listening to this podcast episode. Kai Jacob (Partner at KPMG Law, Founder and Board Member Liquid Legal Institute) is a guest on the Transformation Leaders Podcast hosted by René Esteban, Founder of the transformation expert consultancy FocusFirst®. Both talk about implementing a fundamentally different contract management structure for SAP AG – globally. How it worked, how it started, which specific steps led to success – that's what you'll hear in this episode.
Only available in German for now.