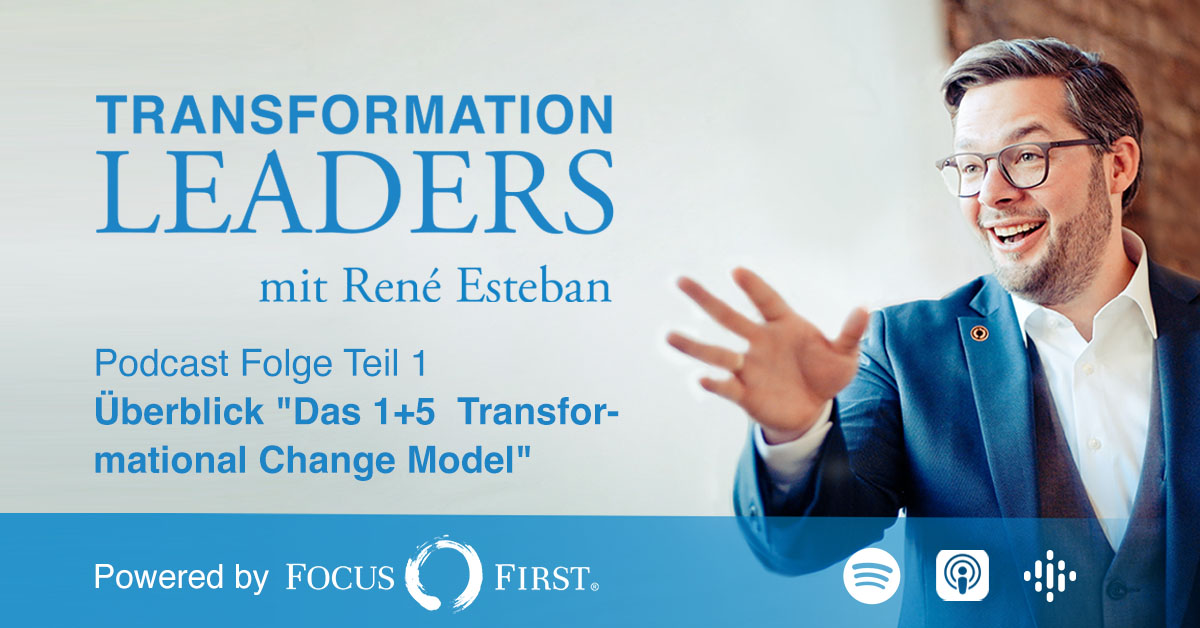 Overview "The 1+5 Transformational Change Model" with René Esteban
How do I accelerate projects and entire transformations? Offering clarity, inspiring and picking up the team – that's how we master transformations. Are you ready for the formula that will change everything? Of course there is no such thing. Because every project or transformation is different. It depends on the country and its culture in which your company is located; on the DNA of the company in which you work; on the department in which you work. The same project in the finance department is different from the same project in a marketing organisation. It depends on the people associated with the project. And most importantly, it depends on you.
René Esteban gives an overview of the essential steps of the successful transformation project. Starting today, you will learn in six episodes how to achieve the right balance between inspiration and focus. We start today with an overview of the "1+5 Transformational Change" model.
Only available in German for now.