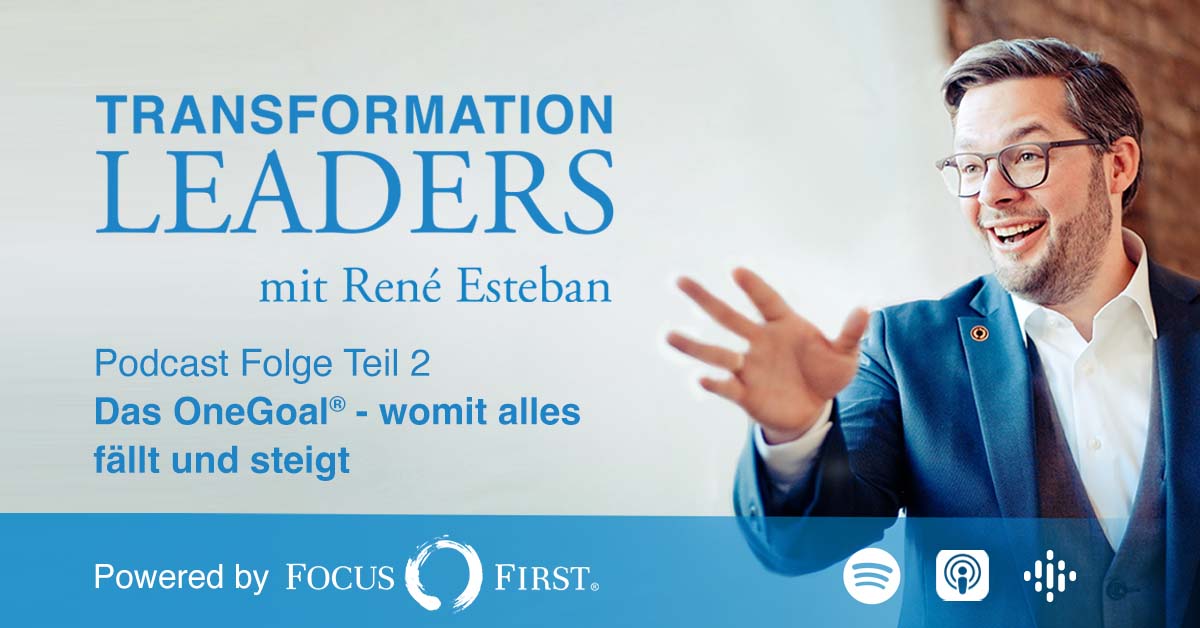 The OneGoal® – with which everything falls and rises
It's as clear as it is important: You can't get there without a goal. The OneGoal® approach gives this important insight a framework to invest focus and time where it really matters: Clarity about one's value proposition, review of the goal and the IKEA effect. Turning crises into transformation. Our clients are often called because they can manage crises. Get out of the crisis, hit the ball away first? What if we can play the perfect pass right away – because the crisis is a result of the lack of a goal? If you have already asked yourself how to jointly define a goal that fits perfectly into the overall corporate goal, because it clearly pays off on it, you should listen to this episode.
Only available in German for now.