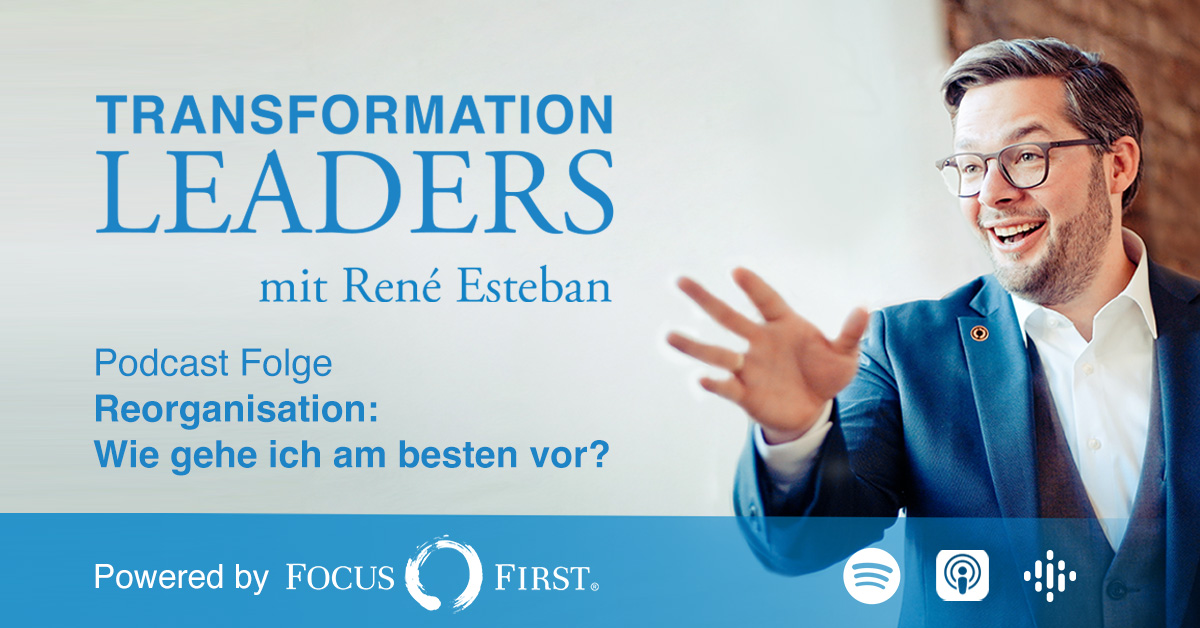 Reorganisation: What is the best way to proceed?
Restructuring and reorganisation are always emotional. Even if only slightly for you – as the leader of the reorganisation, they are all the more emotional for the team. How do I manage to keep talents involved, keep emotions from boiling up and structure things as humanly as possible? With a "balcony view", solidarity with the HR department/works council and an absolutely disciplined communication strategy: René Esteban, founder of the management consultancy FocusFirst®, reveals what this looks like and how continuity is an important element of success
Only available in German for now.