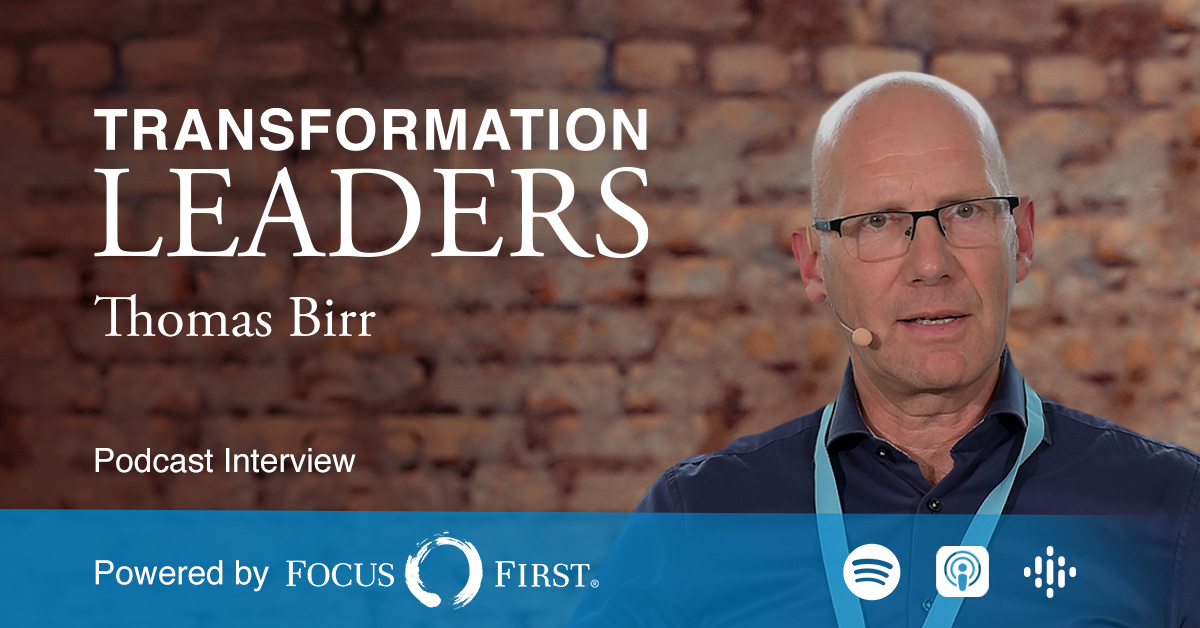 How innovation can accelerate transformation
Thomas Birr (Chief Strategy & Innovation Officer, E.ON SE) is a guest on the Transformation Leaders Podcast hosted by René Esteban, Founder & CEO of the transformation expert consultancy FocusFirst®. This episode is about why innovation is important, even essential, to accelerate business transformation. What can supervisory boards, executive boards, managing directors and organizational leaders do to promote innovation. Even, and above all, when it does not (yet) bear the fruits that is hoped for.  Thomas and René talk about this and give concrete ideas on how innovation lives and accelerates corporate transformations.
Only available in German for now.