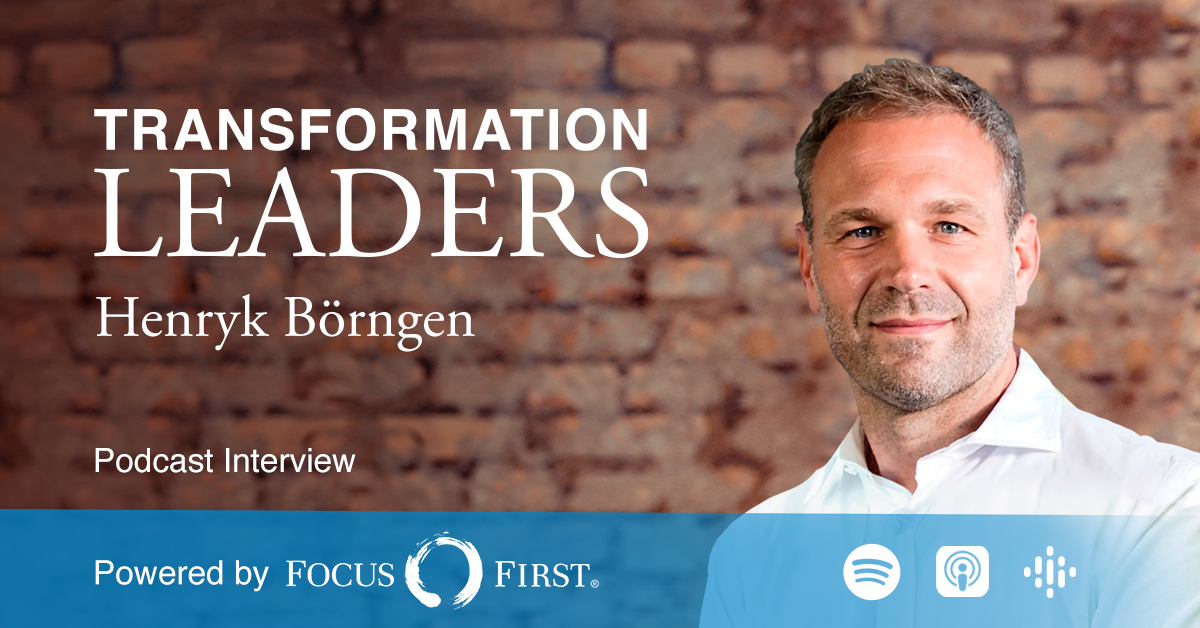 How e-business is transforming at Continental – From silo thinking to a holistic experience for customers
E-business is like a mirror of internal organizations – transparently displayed to the customer. If it looks complex internally, it reflects that externally as well. This is an issue that most companies are struggling with, as they want to achieve a holistic experience for their customers – across all touchpoints. This is exactly the transformation Continental AG is undergoing. And it's not just about technology – it's about culture, mindset and congruent behavior. In a new episode of the Transformation Leaders Podcast, Henryk Börngen (Global Head of Marketing and Head of Digital Transformation at Continental AG, Automotive) and René Esteban, founder of the transformation expert consultancy FocusFirst®, talk about what has worked and what may yet work.
Only available in German for now.