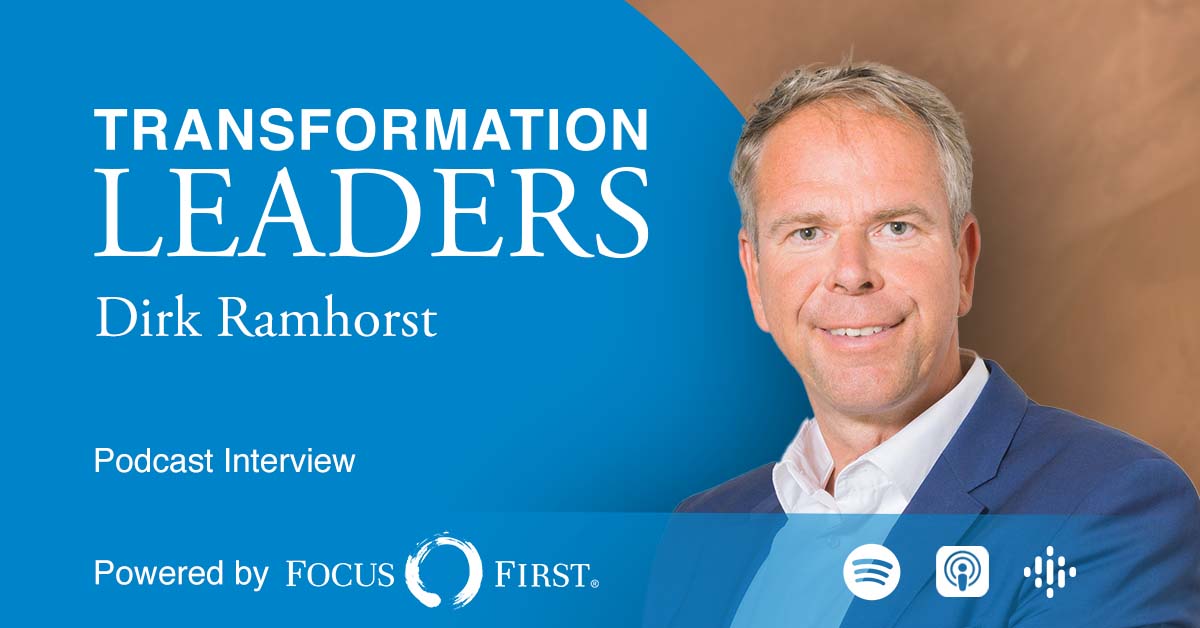 Accelerating Sustainability Transformation as CIO and – human being.
Dirk Ramhorst (CIO at Evonik Industries AG) and René Esteban (founder of the transformation expert consultancy FocusFirst®) talk about this in a new podcast episode of Transformation Leaders. After all, when it comes to sustainability transformation, the initiative of CIOs must not stop at the boundaries of the company. In this episode, you'll find out how the company can achieve the most accurate possible assessment of its carbon footprint and what we can do personally as leaders.
Only available in German for now.